Documents can be uploaded on project and portfolio level. They can actually be uploaded or a link to a url can be added where the actual document is stored. Below we show how to do this on a project. It works the same on portfolio level.
Go to the tab "Documentation" on the project card.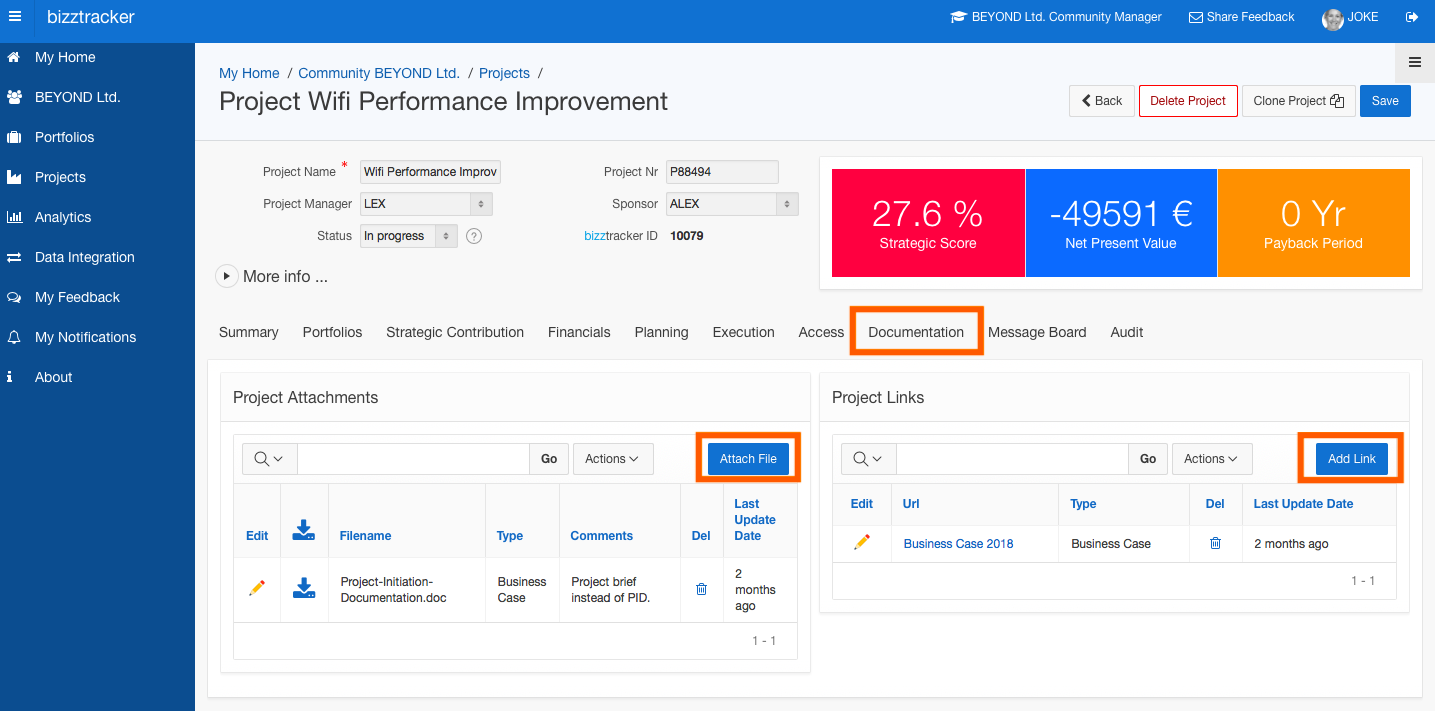 Click "Attach files" to actually upload the document to the application. Select the document type and upload the file. When the file is successfully uploaded, you can click the Save button.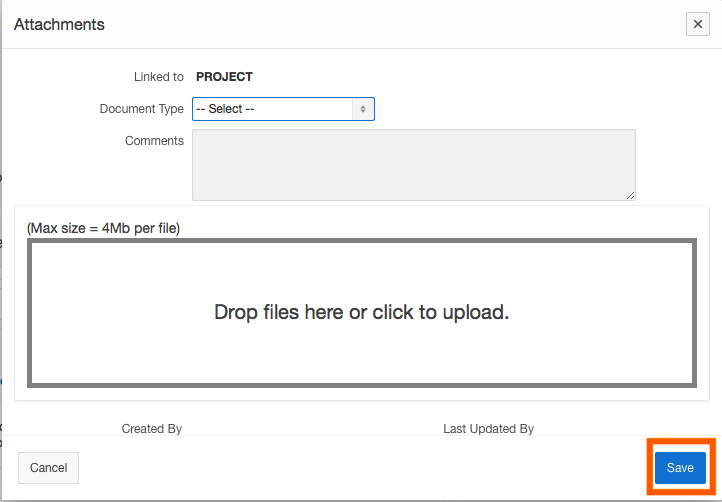 In case you want to enter the link where the actual document can be found, click the "Add link" button. Select the document type, add your document and click the Save button when ready.