To follow up on the progress of a project, the status report (or progress or execution report, whatever a company calls it), can be created in bizztracker.
Go to the project card and select the tab "Execution". Click the button "Create Execution Report". A new screen opens where you can enter the details.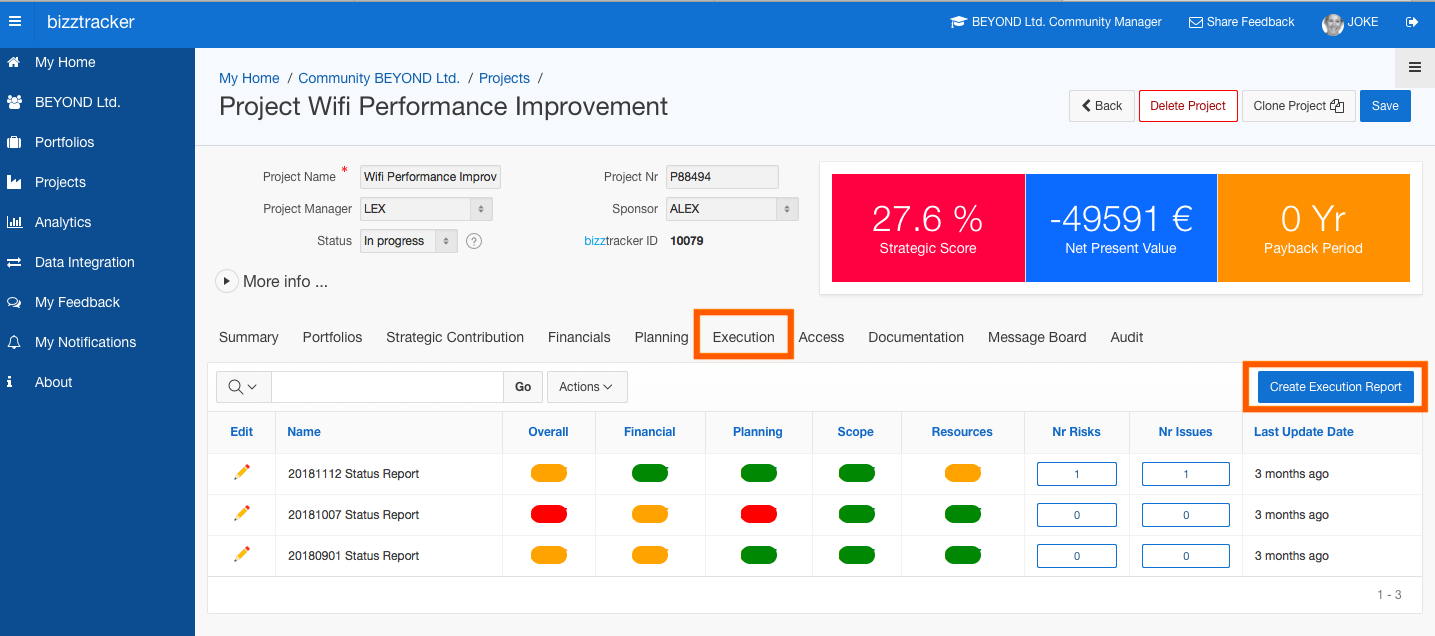 Give the report a name and a short description (optionally). The report has seven tabs:
Five tabs (Overall Status / Financial / Planning / Scope / Resrouces) where you can enter the status both by using stoplight color as well as a description.
Two tabs where you can enter the risks and issues of the project.
Click "Save" when ready.