On community level, critical resources can be configured with their average availability per week. When planning and managing a project but also for the portfolio decision making process, it is crucial to know if there is a resource limit. To get that information, you can enter the resource demand on project level for configured critical resources in the community.
Go to the project card and select the tab "Planning". Select a stage of the project and click the "edit" button.

A new screen opens where you can enter the resource details. Select the tab "Resources" and click the button "Add Resource".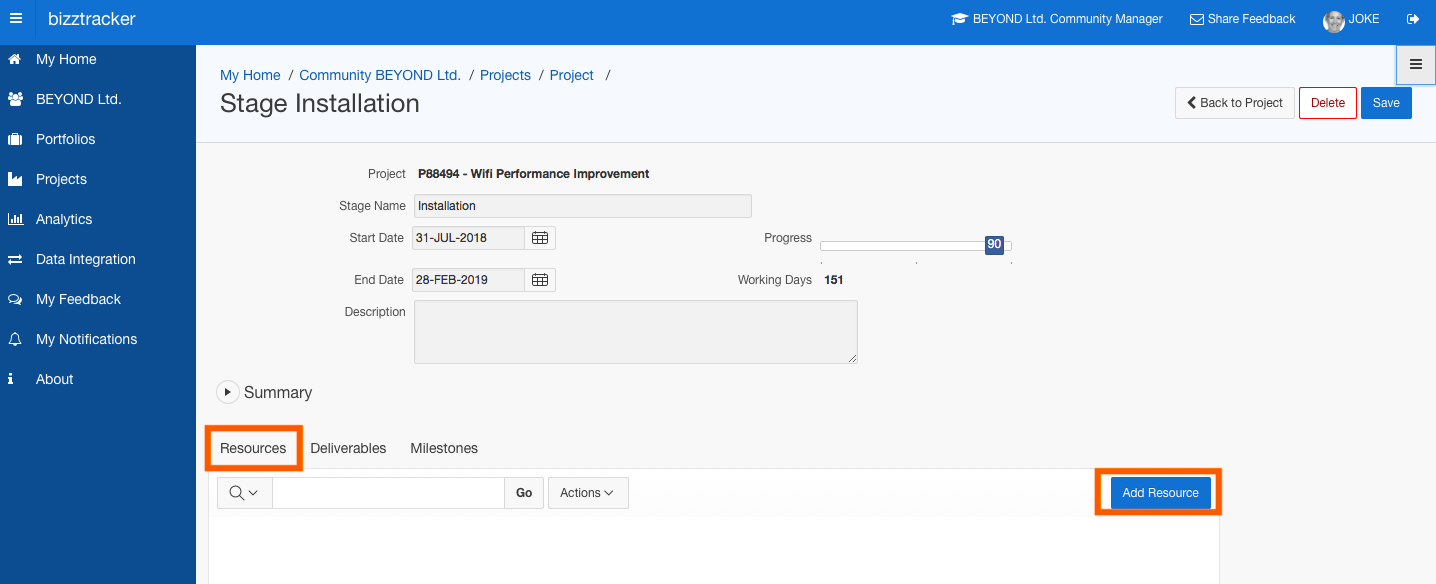 Select the resource type, enter the start and end date in which you need the resource and enter the required hours you need him. Click Save when ready. The resource demand is now added to the project and is taken into account in the Resource Availability Graph which you can find in the Analytics section.