In bizztracker you can automate message. Messages can be either a notification which is visible when logged in into the application or an email sent. It is meant to automatically inform people about specific events that happened in the application.
Messages are linked to "events" that happen in the application. In this description you will encounter the term "event subscription" which is basically subscribing to a message that is triggered when a certain event happens.
Automating messages
STEP 1 – Go to the community page and select the menu option "Analytics & KPI Management".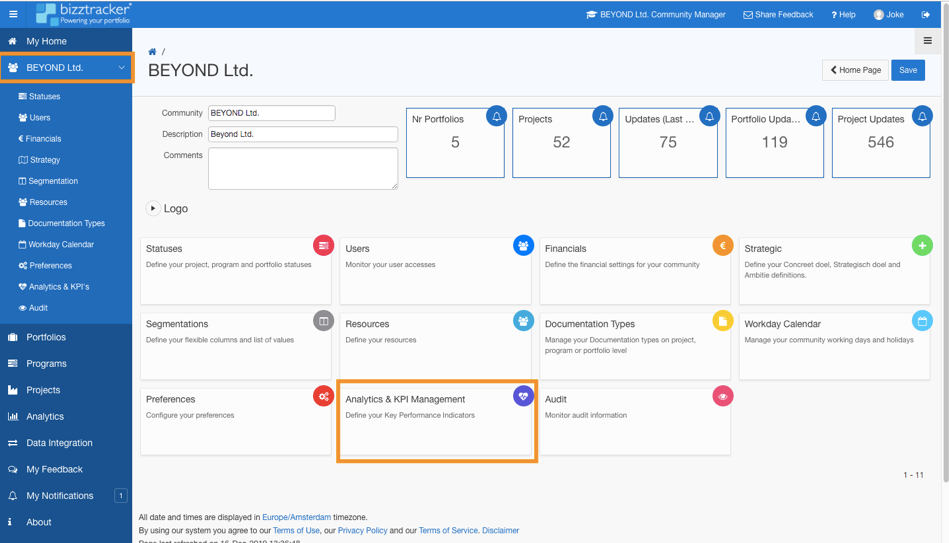 A new screen opens where you can select the tab "Event subscription". In this tab all existing event subscriptions are listed.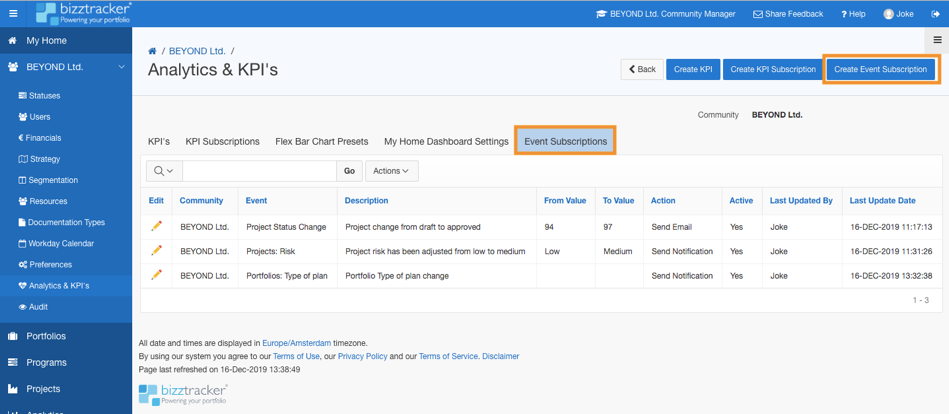 Step 2 – To create a new message, click the button "Create Event Subscription". A new screen pops up where you can define the event that should trigger a message.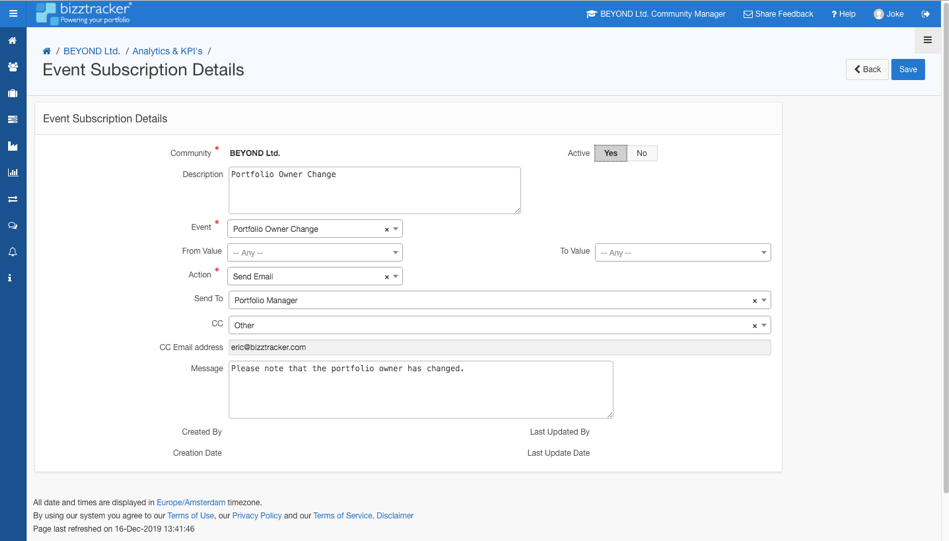 Description: Field to describe the event for information purposes.
Event: A list of fields is displayed that will trigger a message if a change happens. Select one to setup the message that you want to receive.
From… To Value…: Optional field to finetune the event to specific changes in the selected field.
Action:

Send Email
Send Notification (only visible if logged in into the application)

Message: Define the description that will be added to the message.
When an email is sent, the details of the project / program or portfolio (depending on the event that is selected) will be added to the email to easily identify the project / program or portfolio.
When a notification is added to the "My Notifications" menu, a clickable link is added to the relevant project / program or portfolio.
Viewing Messages
To check the emails that have been sent out, go to the Analytics menu and select the report "Notification and Email Log".  Select the button "Show Email Log" to view all emails that have been sent out.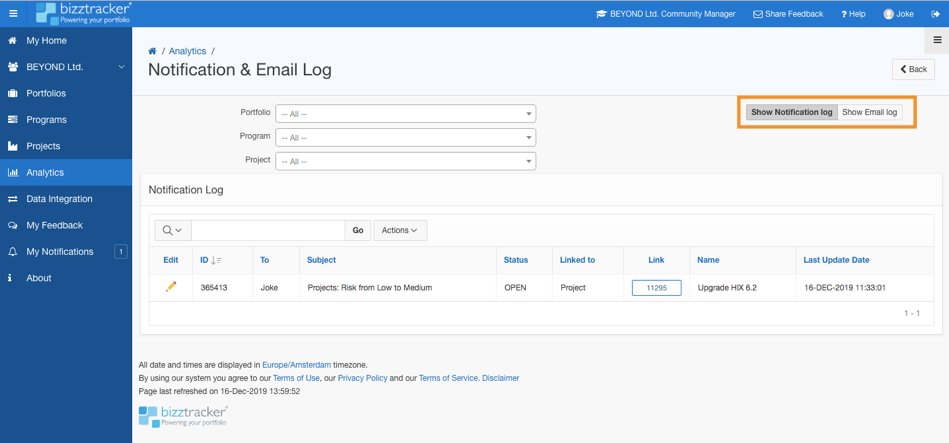 For notifications (message that are shown when logged in into the application), in addition to the above, there is a separate menu "My Notifications" in the main right menu bar.
Clicking on "My Notifications" will open a screen. In the "My Open Notifications" tab, the message that are new will be shown. If you want to manage this list, you can close all the open notifications at once by clicking the button on the top right of the screen "Close all my open notifications".