The strategy of an organisation needs to be translated into strategic objectives. Any project should contribute somehow to one of these strategic objectives. The community manager can configure these strategic objectives and attribute a weight to it which defines it relative importance compared to other strategic objectives.
To configure the strategic objectives, go to the community menu and select the tab Strategic Objectives. To create a new objective, click the Create button.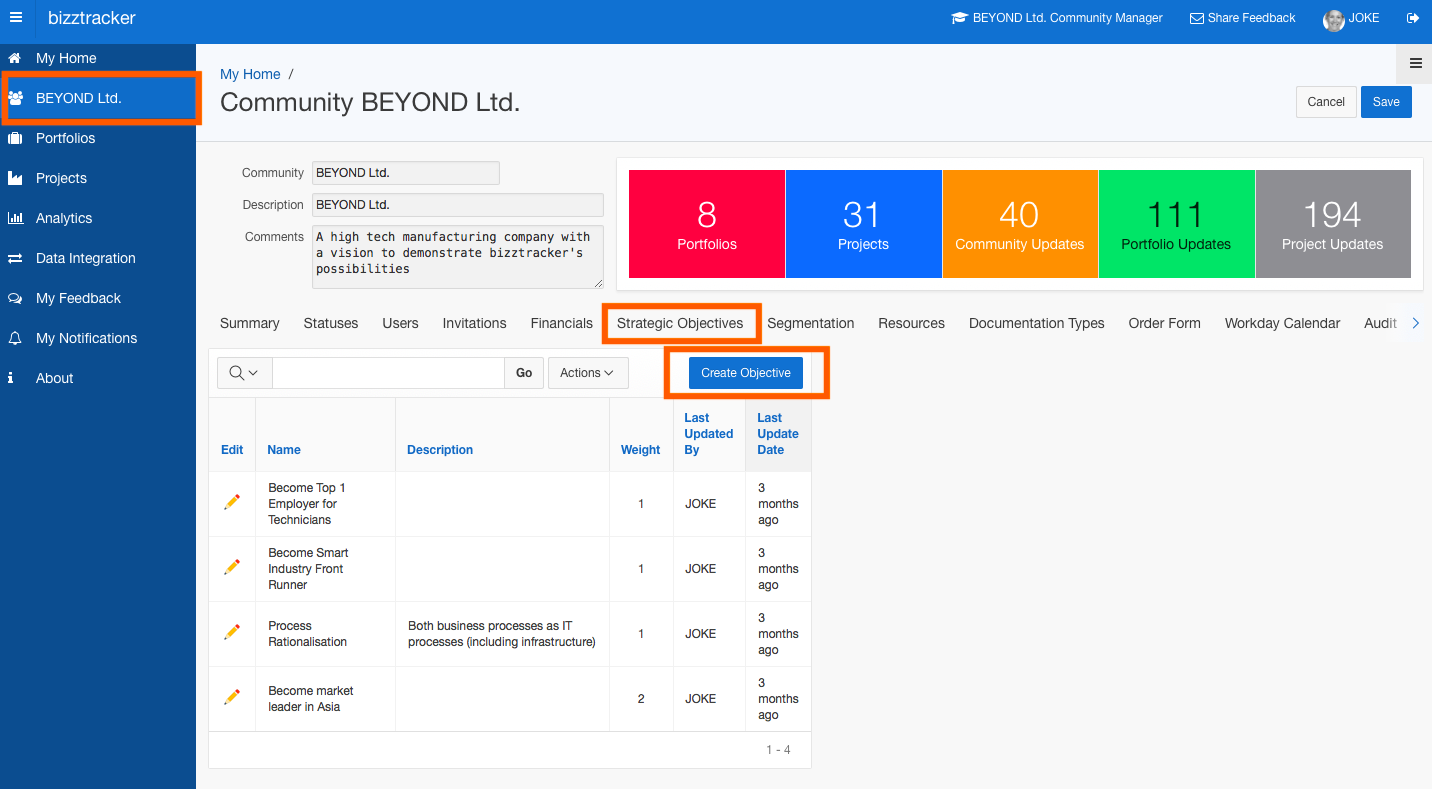 A new screen appears where you can enter the name, description and relative weight of the objective. When ready, click Save.