If you want to manage your user preferences, go to your user name in the right top corner of the application. Click on it. Now the details of your user are shown. Go to the tab "User Preferences". Here you can see the  preferences for your user.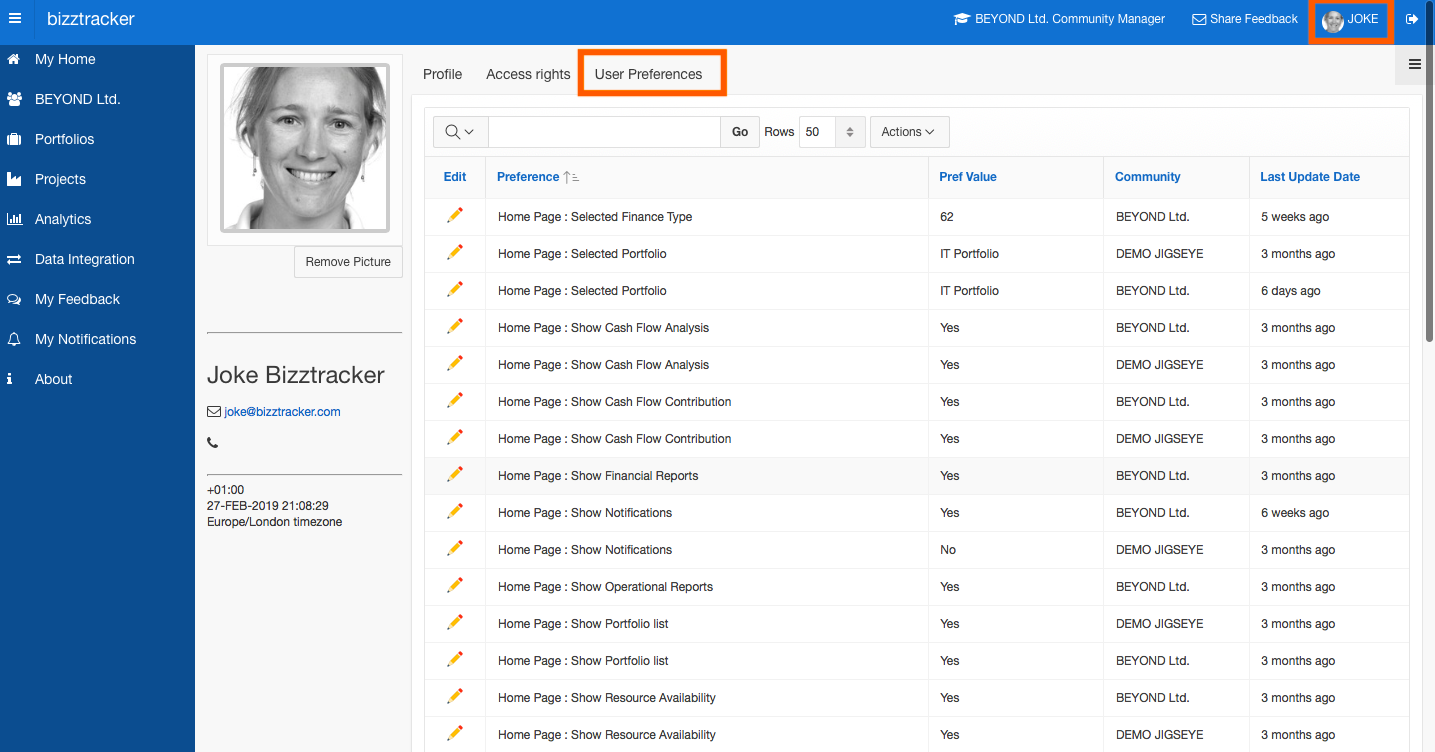 Changing your user preferences
If you want to change your user preferences, you should do so on the page where these preferences are applicable. For example, if you want to change the default portfolio for which you want to see the information when opening your Home page or the reports, you go to the MyHome page and open the "Selection" screen. This is done by clicking the right hamburger menu on the top right of the screen.
This hamburger menu is shown on all pages. However, only on the following pages, you can set user preferences:
My Home
Portfolio page
Project page
On all pages, when you click this side menu open, you will see "Recent Objects". This facilitates the navigation in the application.

Fill in your user preferences in this right sidebar on the MyHome and/or Portfolio page and/or Project page.