Adding or editing projects is fairly simple. Go to the Projects menu. A list will be displayed with existing projects. On this screen, you can click the button "Create Project" to add a new project.

A new screen opens with an empty project card. You don't have to complete the project card at once, but only some mandatory fields. Mandatory fields are the project name and the segmentation fields that were configured as mandatory. You can find these in the "More info" section. Once completed, click the Save button. Now, you have created a new project.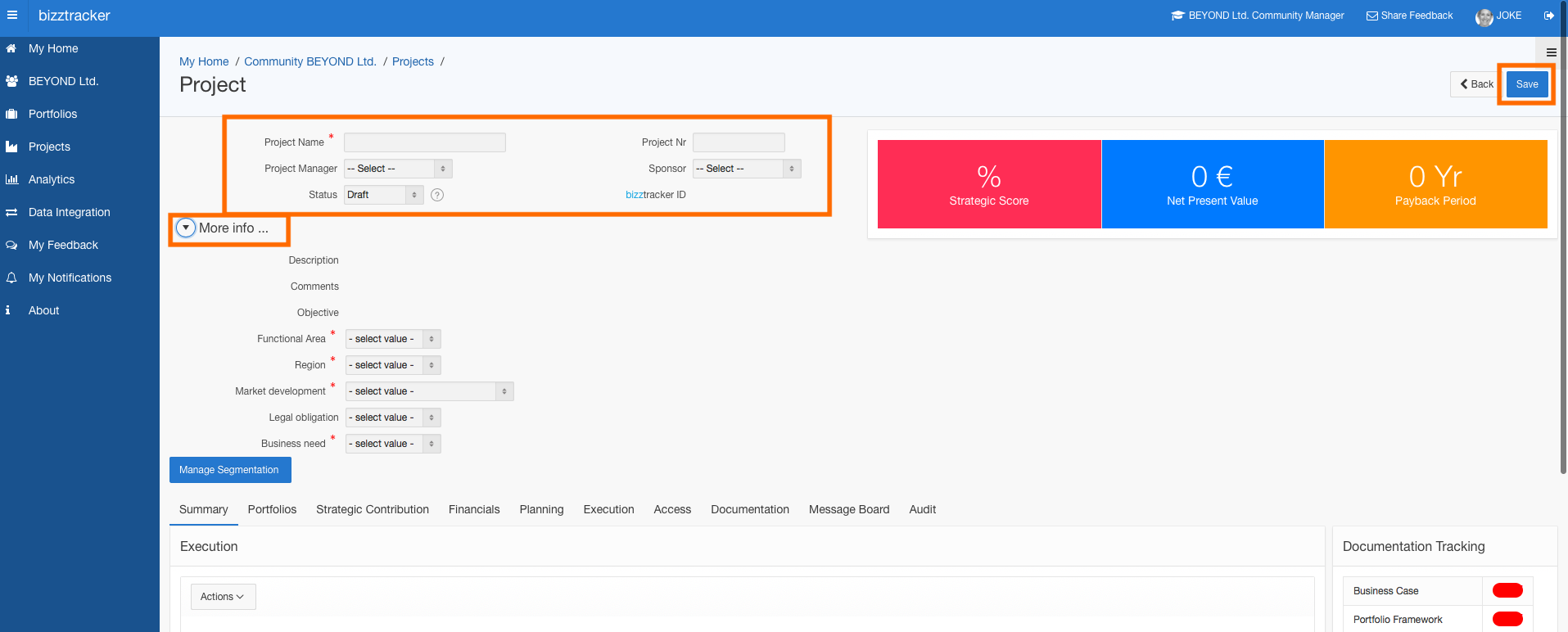 To edit an existing project, go to the Projects List and select the project in the list. Use the filters on top of the list to quickly find your project. Click the project number to open the project  card. Now, whatever change you are making, click the Save button to save your changes.